Teron Metal Components News & Events
Explore the latest blog and news on metal components, electrical components, earthing components, fasteners, custom manufacturing solutions, industrial solutions, latest industrial trends, and more!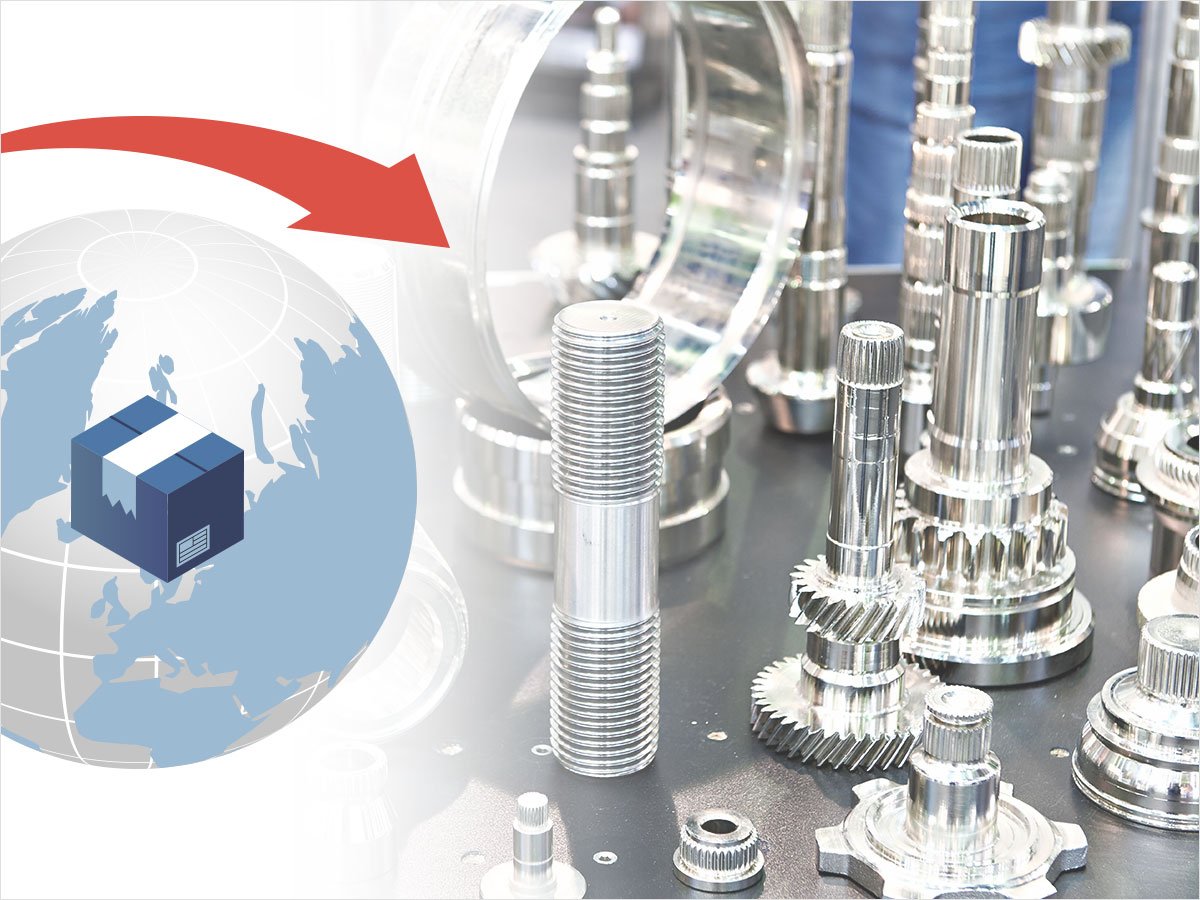 Whether you are tackling a major project or a smaller routine project, it is important to choose the right metal components exporter and manufacturer. In most cases, companies rush into choosing metal components, only to find out they did not get the quality they expected.
Finding the right exporter for metal components and parts can make the difference between being able to work efficiently and dealing with production delays and constant reworks.
The question is, how can you find the right exporter for your business needs?
To help you answer this question, we have assembled a list of several factors you should look at in your metal components exporters to sort out the best from the rest:
Deliver Quality Metal Components
A primary one is the company's commitment to quality. Take into consideration the quality of the products provided by the manufacturer. It is often the case that quality extends beyond certifications and standards. As an ISO 9001:2015 certified parts manufacturer, we have a definite quality management system to ensure high-quality products. This can encompass a variety of aspects of a company, such as material quality, product quality, service quality, etc.
ISO Industry Certifications
Certifications are another indicator of a quality metal components exporter partner along with their experience. Obtaining a certification indicates that a company is compliant with industry requirements, standards, and restrictions.
It indicates sufficient measures to prevent the production of flawed or faked parts, maintain flexibility in the phase of fluctuating demands, and address safety concerns.
Capabilities and reliability
If you are considering a supplier, ask other customers about their experience with them. Was there an average wait time for orders fulfilled? The supplier might not provide the level of reliability you require if delivery times are long and deadlines are frequently missed. Your metal components partner should be able to meet the parts and production requirements you have, i.e., they should be able to stamp the designs and produce them in the quantities you require according to the specifications and standards.
Responsible and time-oriented
Most companies overlook the delivery aspects when seeking metal components exporter partners. Creating high-quality, cost-effective products that meet clients' needs is not effective if they cannot be delivered on time. Make sure you choose the right manufacturer and exporter partner who is reliable and can meet your delivery deadlines. Consider the average waiting time for orders to be completed. You should determine if your exporting partner can process the required documentation before delivering parts to the international markets.
Fair cost and value
It is critical to consider the prices that the manufacturer charges for the products. Although a cheaper producer may seem attractive, but you should not take your decision primarily based on price. To achieve the most desirable quality, it is paramount to balance cost and quality. It is also imperative to consider the total cost of ownership, which includes transportation and logistics expenses. Make sure you take time to negotiate the price, do not accept the first quote you receive.
It is essential to find a metal components exporter that meets all your requirements. If you often purchase large volumes of metal components, seek a firm that provides discounted bulk prices.
Invested in Your Long-Term Service
Finally, choose an exporter partner that prioritizes long-term partnerships. It is important to have a strategic business relationship with your metal components exporter. It is important to work with a company that provides you with the support you need to succeed.
Choosing the right metal components exporter means understanding your business needs, being strategic in the procurement of specialty products, and delivering the products on time. Moreover, strategic partners will invest time in strengthening that business relationship and make the investments needed for the continuous improvement of the relationship.
There are many other factors to consider when selecting your exporting and manufacturing partners. At Teron Metal Components, we are an industry-leading manufacturer and exporter of custom metal components and products. As a manufacturer with decades' worth of experience and a broad range of standard and custom manufacturing capabilities, we manufacture precision, complex, and/or high-performance metal components. We accommodate customer projects involving a variety of metals (e.g., aluminium, brass, copper, nickel, cold rolled steel, etc.) and prototypes to high-volume production quantities.