As a leading manufacturer of metal components, we design, manufacture, and export a wide range of turned components including automotive turned components, CNC turned components, precision turned components, copper turned components, stainless steel turned components, machined components, and more. As the industrial automation and technologies are changing day by day the customers' demands for individual industry solutions are constantly increasing, in terms of turned components. We provide turned components in various sizes, materials, types, and other configurations. We use high-quality raw materials in manufacturing turned components. We have modernized facilities with cutting-edge machines that help us deliver the best quality turned components. From the simplest to the most elaborate, we can deliver almost any turned components you require.
We are committed to understanding the requirements of our clients and providing them with the exact turned components they require. We also provide custom manufacturing for all types of turned components based on specifications and industry needs. All of our turned components are highly admired in the market for their high quality and long service life. Teron Metal Components maintains national and international standards to manufacture and provide accurate turned components.
Turned components are used in all branches of mechanical and plant engineering. Turned components used in the mechanical industry need to meet certain technical specifications to ensure they serve for manufacturing normally. Turned components are used in the automobile industry, telecommunication industries, aerospace industries, pharmaceutical industries, plastic industries, electrical industries, mechanical industries, medical instruments, dental, oil and gas sectors, water valves and plumping, switchgear sectors, power tools, home appliances, and many other industries.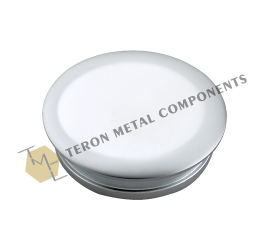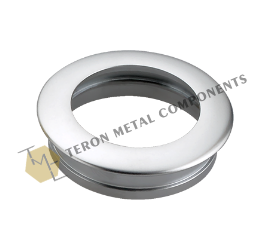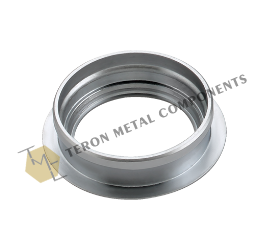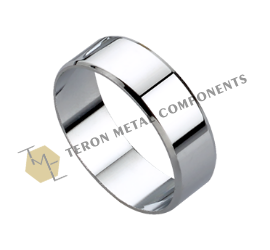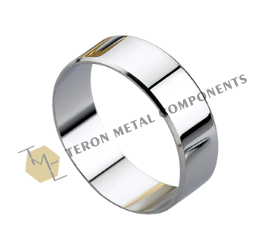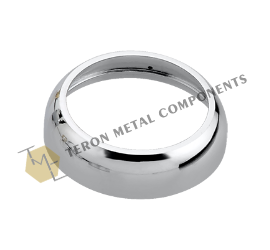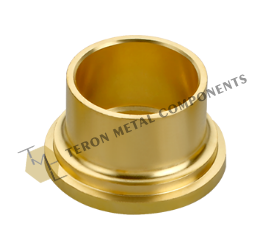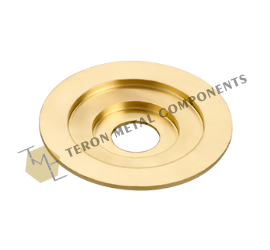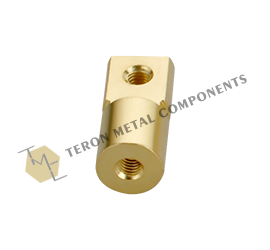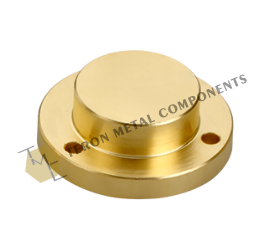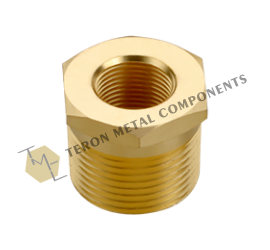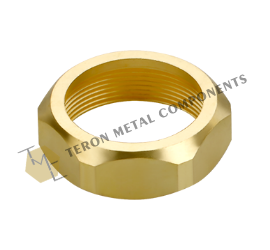 Turned Components Specifications
Material:
High-quality brass, copper, aluminium, steel, stainless-steel, Mild steel (MS), bronze, or any special material composition as per customers requirement.
Finish:
Available in Nickle, electroless Nickle, silver, soldering, tin-plated, epoxy powder coating, partial plating and any finishing/coating as per customer requirement.
Features:
Heavy tensile strength
Dimensional Accuracy
Corrosion-resistant
Extremely durable
Finest quality
Tolerance requirements:
Generally available in +/- 1/4″ or as per customer requirement.
Size & Length:
Available in any size & length as per customer requirement.
Availability:
USA, India, Australia, UAE, Canada, South Africa, UK, South America, Switzerland, Germany, France, Poland, Italy, Netherlands, Austria, Denmark, Norway as well as European countries.
Are you looking for custom Turned Components? We are specialized in providing quality custom manufacturing and other services for Turned Components as per custom specification (drawings and samples). To inquire about it, fill out
request a quote
form with all your requirements or
contact us
to know more.
Product Range
Are You Interested In Our Products & Services?
Send Your Requirements & Get Instant Free Quote