Quality
Manufacturer and Exporter of Brass, Copper & Aluminum Components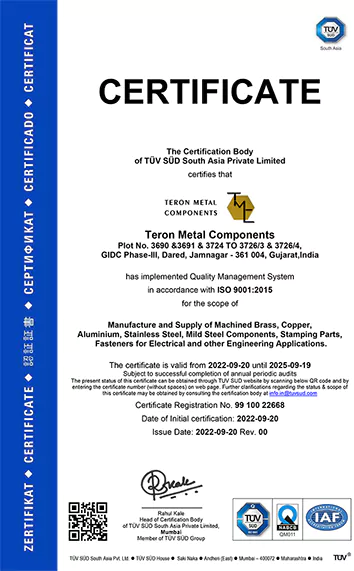 X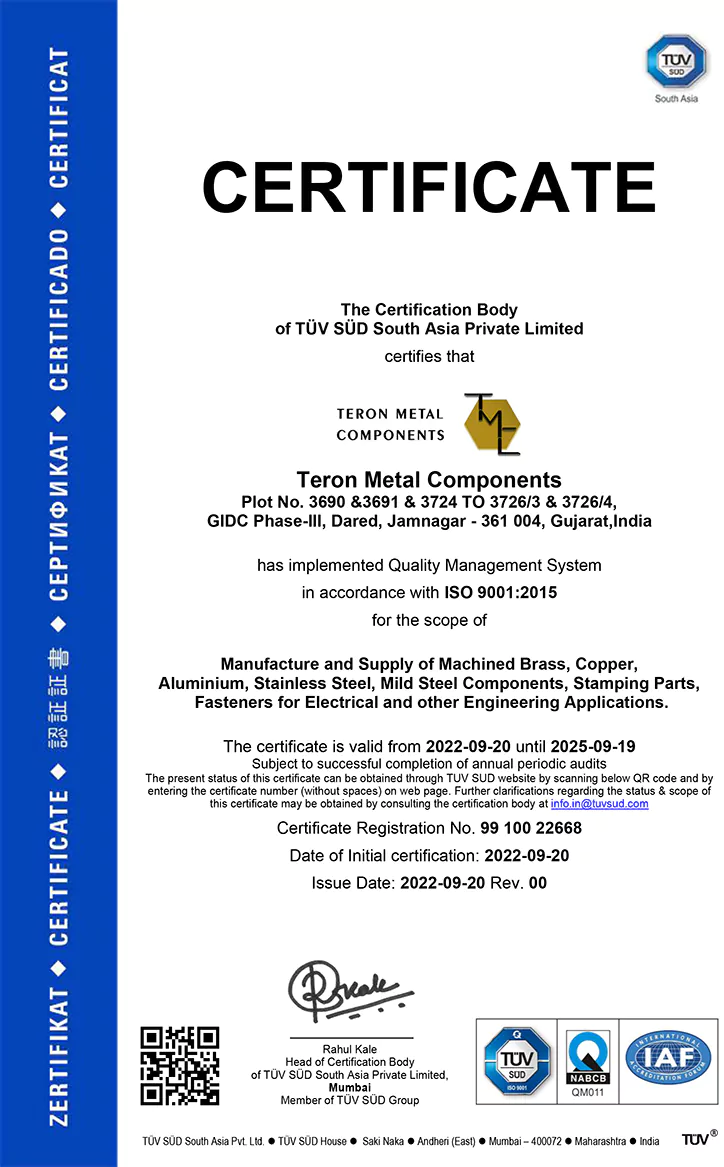 As an ISO 9001:2015 Certified manufacturer of Metal Components and products, Quality is our prime concern. We strive to provide our customers with the highest quality products and custom services which exceed their expectations and lead to a long successful relationship between us. We strive to understand and meet the changing needs of our customers in a timely manner. We are committed to adopting and implementing the most recent global standards, techniques, and systems to ensure total quality control.
We have a team of professionals focused on manufacturing the highest quality metal components at a fair value that meets and exceeds our customers' expectations. We have adopted a stringent quality control system of international standards that is in-built in our in-house manufacturing process. Our team of quality control experts ensures that quality is maintained at every stage of the manufacturing process, from raw material procurement to final product dispatch. We manufacture RoHS Compliant and high-quality metal components and parts based on customer requirements, adhering to International Standards such as DIN Standard, ANSI Standard, JIS Standard, ISO Standard, BS Standard, SAE Standard, ASTM Standard, and thus maintaining our valued customer's reputation in the market. To produce precision metal components, all of our products are manufactured and regulated using the KANBAN System.
Our strict adherence to high-quality standards has gotten us where we are. We started Teron Metal Components 31 years ago and have today evolved into one of the largest manufacturers and exporters of metal components.
Industries we serve
Wide variety of products and services for every industrial sector:

Automobile

Railway

Construction

Mining

Agriculture

Transport

Marine

Oil & Gas

Electrical

Manufacturing

Electronics

Textile

Chemical

Medical