Teron Metal Components is one of the leading manufacturers providing a wide array of Earth Bars. We offer several types of earth bars including copper earth bars, neutral earth bars, brass earth bars, 24-way earth bars, etc. We manufacture Earth Bars in various configurations, requirements, and capabilities along with different finishing and coating options. Earth bars are available in diverse sizes and specifications, with or without disconnecting links. Earth bars are also available for installations within earth housings. We use quality-grade materials and the latest machinery in the manufacturing of Earth Bars. We are dedicated to understanding the needs of our clients to provide the exact Earth Bars based on their requirements. Teron Metal Components maintains National and International standards to manufacture accurate Earth Bars.
We offer Earth Bars in various lengths, widths, and thicknesses based on the industry needs. We have an experienced team of manufacturers having the right knowledge of advanced machine technologies, who can provide high quality and standard Earth Bars. The demand for our Earth Bars is high in the market because of their high performance and service.
We manufacture these earth bars in both standard and customized options to meet light, medium, and heavy-duty industrial applications. Earth bars are widely used all over the world in different industries. Earth bars are a quick and easy approach to provide a common earth point and are used in many industries such as electrical industry, cement industry, electrical contractor, electrical equipment, manufacturing industries, sugar, and paper industry, petrol & chemical industry, telecommunication, marine projects, switchboards, switchgear, electrical fuses, and many others.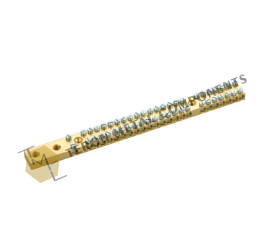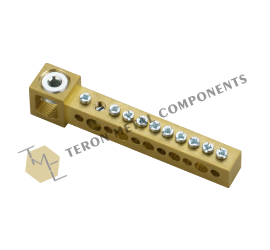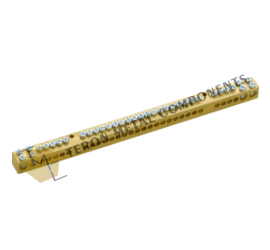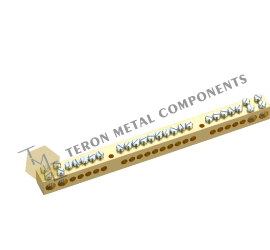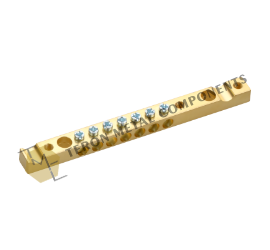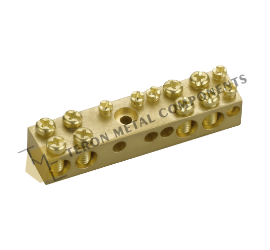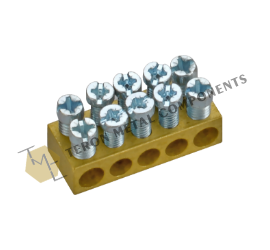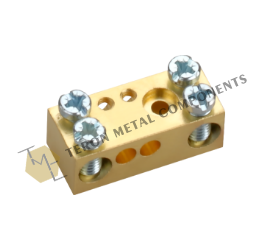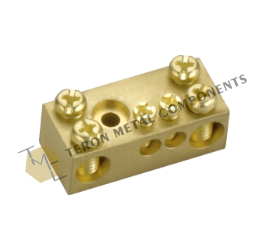 Earth Bars Specifications
Material:
High-quality brass, copper, aluminium, steel, stainless-steel, Mild steel (MS), bronze, or any special material composition as per customers requirement.
Finish:
Available in Nickle, electroless Nickle, silver, soldering, tin-plated, epoxy powder coating, partial plating and any finishing/coating as per customer requirement.
Features:
Corrosion resistant surface
Excellent electrical and thermal conductivity
Easy to install
Long service life
Durable and reliable
Tolerance requirements:
Generally available in +/- 1/4″ or as per customer requirement.
Size & Length:
Available in any size & length as per customer requirement.
Availability:
USA, India, Australia, UAE, Canada, South Africa, UK, South America, Switzerland, Germany, France, Poland, Italy, Netherlands, Austria, Denmark, Norway as well as European countries.
Are you looking for custom Earth Bars? We are specialized in providing quality custom manufacturing and other services for Earth Bars as per custom specification (drawings and samples). To inquire about it, fill out
request a quote
form with all your requirements or
contact us
to know more.
Product Range
Are You Interested In Our Products & Services?
Send Your Requirements & Get Instant Free Quote