At Teron Metal Components, we manufacture all kinds of copper parts including copper spinning parts, copper fasteners, copper electrical parts, copper hose fittings parts, copper switchgear parts, copper pneumatic parts, copper auto parts, copper threaded parts, copper earthing parts, copper CNC parts, copper decorative parts, copper turned parts, copper machined parts, copper forged parts, copper pressed parts, copper extrusions, etc. We manufacture copper parts in varied sizes, shapes, and other specifications. We provide high-quality copper parts made of quality raw materials and advanced technology. Our copper parts are highly admired in the market by the customers for their longer service life. We understand the requirement of our clients and provide the exact copper parts they require.
Our copper parts are designed by an experienced and skilled team to offer you defect-free products with on-time delivery. We can provide any size and any type of copper parts as per customer specification. We maintain national and international standards to manufacture accurate copper components.
Copper parts are used in heat exchangers in air conditioners, clock movements, gridding cloth of paper machines, copperplate printing, fermentation tank lining, distillation pots, architectural decoration components, etc. Copper parts are widely used in industries such as the electrical industry, automobile industry, power generation, and transmission, solar and windmill industry, drilling companies, chemical equipment, heat exchangers, petrochemicals, pulp and paper industry, pharmaceutical equipment, power generation, seawater equipment, and more. In addition, railway electrification is a big source of demand for copper parts. The wiring, hydraulic pneumatics, and cooling systems of planes all need to use copper parts.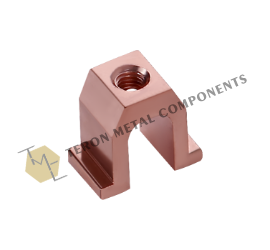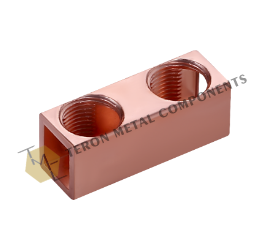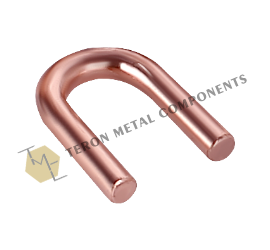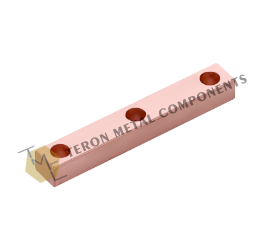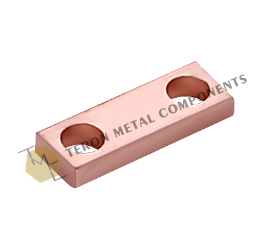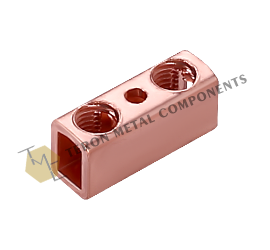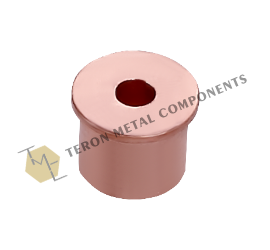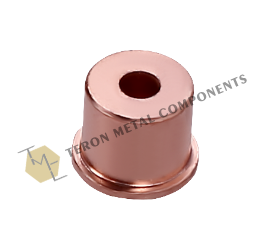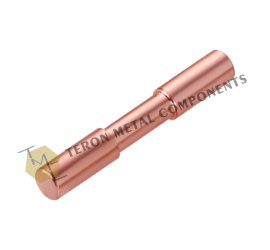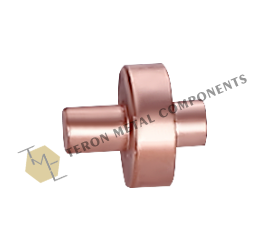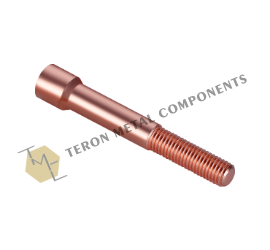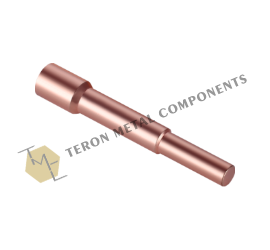 Copper Parts Specifications
Material:
High-quality brass, copper, aluminium, steel, stainless-steel, Mild steel (MS), bronze, or any special material composition as per customers requirement.
Finish:
Available in Nickle, electroless Nickle, silver, soldering, tin-plated, epoxy powder coating, partial plating and any finishing/coating as per customer requirement.
Features:
Easy installation
Optimum tolerance
Sturdy construction
Corrosion resistant
Temperature resistance
Dimensional accuracy
Chemical resistance
Tolerance requirements:
Generally available in +/- 1/4″ or as per customer requirement.
Size & Length:
Available in any size & length as per customer requirement.
Availability:
USA, India, Australia, UAE, Canada, South Africa, UK, South America, Switzerland, Germany, France, Poland, Italy, Netherlands, Austria, Denmark, Norway as well as European countries.
Are you looking for custom Copper Parts? We are specialized in providing quality custom manufacturing and other services for Copper Parts as per custom specification (drawings and samples). To inquire about it, fill out
request a quote
form with all your requirements or
contact us
to know more.
Product Range
Are You Interested In Our Products & Services?
Send Your Requirements & Get Instant Free Quote