Teron Metal Components is one of the eminent manufacturers and exporters of brass lock parts. We design, manufacture, and export, a wide range of brass lock parts including brass lock body, brass locking bar, brass patch lock fittings, brass lock cover, brass door lock parts, brass door lock plate, brass lock stamping part, and more at a competitive cost. These brass lock parts are designed and manufactured with precision using premium quality material and the latest amenities. Moreover, before dispatching the consignments, we precisely check these brass lock parts on varied grounds to ensure their complete flawlessness. Teron Metal Components are offering high-quality brass pressed components for various electro-mechanical applications.
Teron Metal Components has an exclusive and wide range of brass lock parts in different shapes, thicknesses, and features. We provide the best reliable solution for any type of single brass lock parts, joined brass lock parts, and assembled brass lock parts. Our offered brass lock parts find their application in various industries, and we also provide customization as per client specifications.
Brass lock parts are commonly used in homes or light commercial buildings. Brass lock parts are used to manufacture door locks and security locks, and are also used in various machines and household fixtures. The brass lock parts are used in vending machines, file cabinets, desks, or display cases to prevent unauthorized access.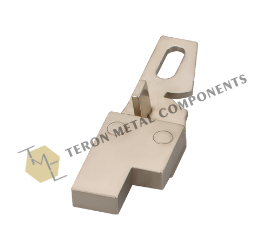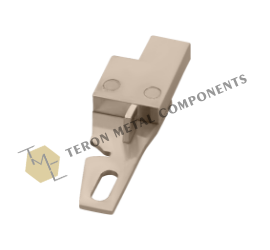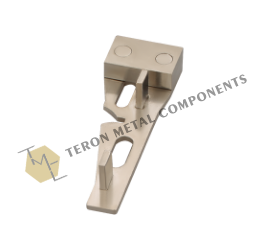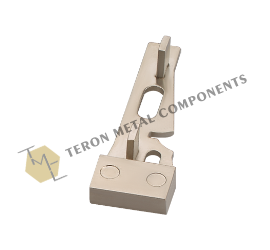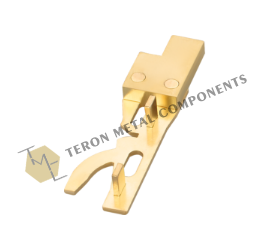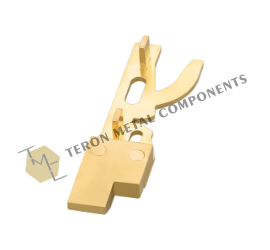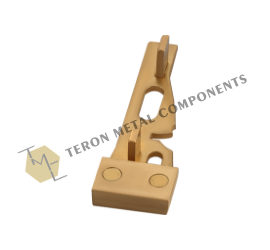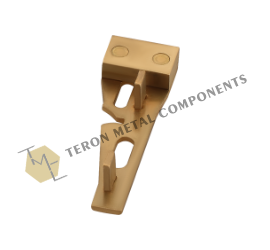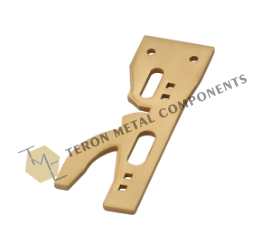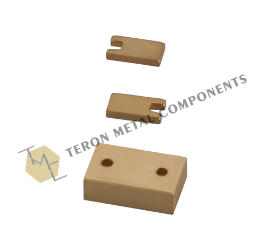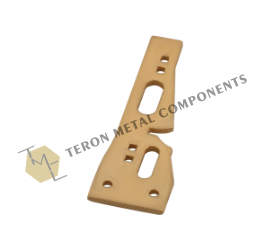 Brass Lock Parts Specifications
Material:
High-quality brass, copper, aluminium, steel, stainless-steel, Mild steel (MS), bronze, or any special material composition as per customers requirement.
Finish:
Available in Nickle, electroless Nickle, silver, soldering, tin-plated, epoxy powder coating, partial plating and any finishing/coating as per customer requirement.
Features:
High ductility and hardness
Wear and corrosion resistance
High dimensional accuracy
Easy to manufacture complex shapes
High quality and good accuracy
Durable finishing standards
High tensile strength
Tolerance requirements:
Generally available in +/- 1/4″ or as per customer requirement.
Size & Length:
Available in any size & length as per customer requirement.
Availability:
USA, India, Australia, UAE, Canada, South Africa, UK, South America, Switzerland, Germany, France, Poland, Italy, Netherlands, Austria, Denmark, Norway as well as European countries.
Are you looking for custom Brass Lock Parts? We are specialized in providing quality custom manufacturing and other services for Brass Lock Parts as per custom specification (drawings and samples). To inquire about it, fill out
request a quote
form with all your requirements or
contact us
to know more.
Product Range
Are You Interested In Our Products & Services?
Send Your Requirements & Get Instant Free Quote