Teron Metal Components is one of the eminent manufacturers and exporters of connector strips. We design, manufacture, and export a wide range of connector strips including wire connectors strip, single-pole connector strips, threaded wire connectors strip, cable connector strips, electrical connector strips, bakelite connector strips, and more. We manufacture these connector strips using the latest manufacturing techniques, modern machines and reduce the cost of our precision connector strip. We understand the importance of our client's requirements and deliver them the exact connector strip they require. We provide dimensionally accurate and superior quality connector strips. Teron Metal Components maintains National and International standards to manufacture accurate machine components.
We provide an exclusive and wide range of connector strips in varied sizes, materials, finishing, and other specifications. We manufacture connector strips with quality-tested raw materials. Our connector strips are highly admired for their durability and longer service life. Our offered connector strip finds its application in various industries, and we also provide customization as per client specification.
Connector strips are used in connecting wires inside equipment, accessories, and many other components. They are widely used in industries such as automotive, automobile, mechanical, construction, electrical, and many other industries.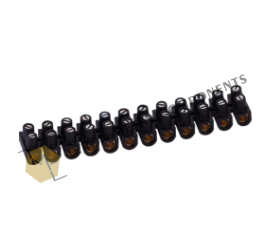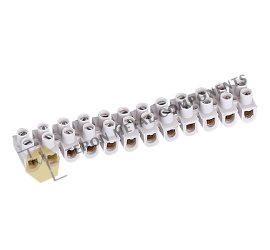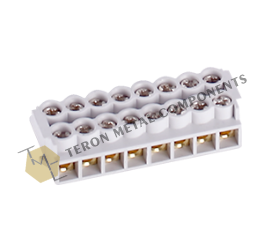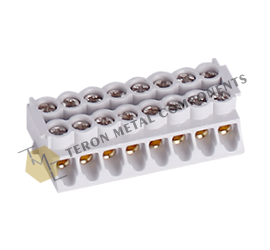 Connector Strip Specifications
Material:
High-quality brass, copper, aluminium, steel, stainless-steel, Mild steel (MS), bronze, or any special material composition as per customers requirement.
Finish:
Available in Nickle, electroless Nickle, silver, soldering, tin-plated, epoxy powder coating, partial plating and any finishing/coating as per customer requirement.
Features:
Easy To Connect, Superior Finish
Ensure Maximum Strength
Reliable functioning
Low maintenance
Sturdy construction
Assures against stress and corrosion
Rugged Construction
Optimum Performance
Tolerance requirements:
Generally available in +/- 1/4″ or as per customer requirement.
Size & Length:
Available in any size & length as per customer requirement.
Availability:
USA, India, Australia, UAE, Canada, South Africa, UK, South America, Switzerland, Germany, France, Poland, Italy, Netherlands, Austria, Denmark, Norway as well as European countries.
Are you looking for custom Connector Strip? We are specialized in providing quality custom manufacturing and other services for Connector Strip as per custom specification (drawings and samples). To inquire about it, fill out
request a quote
form with all your requirements or
contact us
to know more.
Product Range
Are You Interested In Our Products & Services?
Send Your Requirements & Get Instant Free Quote