Teron Metal Components manufacture standard and custom contact pin & sockets for a wide variety of applications and any industry. We provide a wide range of contact pin & sockets including brass electrical pin, brass plug pin, brass hollow pin, brass bridge pin, brass bush pin, brass socket pin, brass moulded pin, brass crimping pin, brass connector pin, brass joint socket, brass wall bracket socket, brass pipe socket, brass round socket, and more at an industrial rate. We manufacture these contact pin & sockets to support a wide range of wire-to-board and wire-to-wire configurations and are available in many styles and sizes. We understand the importance of our client's requirements and deliver them the exact contact pin & sockets they require. Whether you require high-voltage contact pin & sockets or printed circuit board contact pin & sockets, Teron Metal Components can manufacture all types of contact pin & sockets as per your given specifications.
Teron Metal Components has an exclusive and wide range of contact pin & sockets in different shapes, thicknesses, and features. Contact pin & sockets can be manufactured with either screw or screwless connections to make installation easier. Our offered contact pin & sockets are available with single or multi-level rows and are available with multiple profile options.
Contact pin & sockets have their applications in switches, lighting, for all type of exterior and interior installations. Contact pin & sockets are used in electrical fittings, earth bar fittings, switchgear assembling, HRC fuse fittings. Contact pins are highly demanding in assembling the components of electronic and electrical appliances. Contact pin & sockets find extensive uses in steelworks, railways, cranes, ships, power undertakings – in fact in all industries.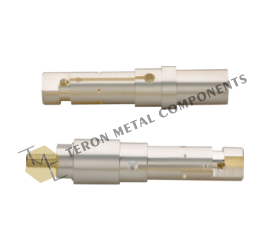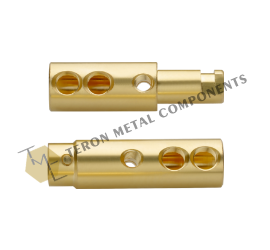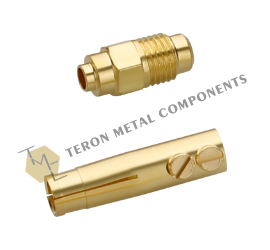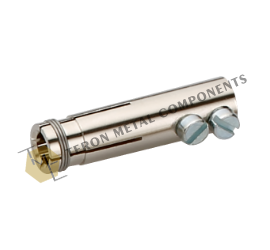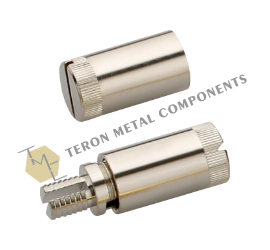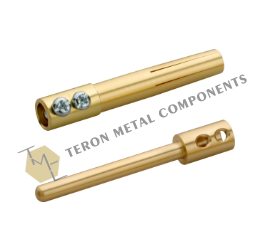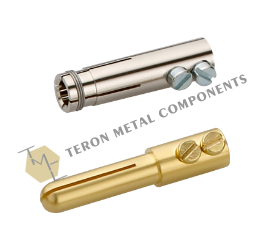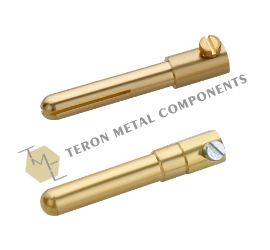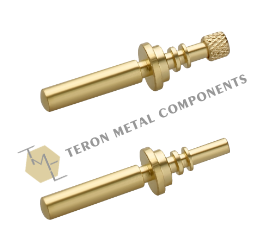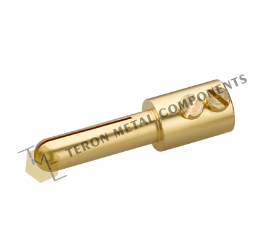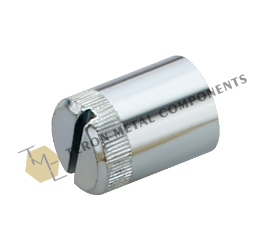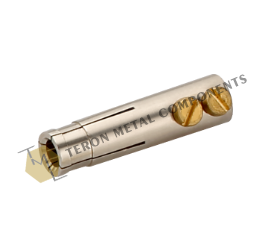 Contact Pin & Sockets Specifications
Material:
High-quality brass, copper, aluminium, steel, stainless-steel, Mild steel (MS), bronze, or any special material composition as per customers requirement.
Finish:
Available in Nickle, electroless Nickle, silver, soldering, tin-plated, epoxy powder coating, partial plating and any finishing/coating as per customer requirement.
Features:
Ensure reliability
High degree of breakage resistance
Maximum conductivity
Longer functional life
High voltage resistance
Reliable electrical connection
Tolerance requirements:
Generally available in +/- 1/4″ or as per customer requirement.
Size & Length:
Available in any size & length as per customer requirement.
Availability:
USA, India, Australia, UAE, Canada, South Africa, UK, South America, Switzerland, Germany, France, Poland, Italy, Netherlands, Austria, Denmark, Norway as well as European countries.
Are you looking for custom Contact Pin & Sockets? We are specialized in providing quality custom manufacturing and other services for Contact Pin & Sockets as per custom specification (drawings and samples). To inquire about it, fill out
request a quote
form with all your requirements or
contact us
to know more.
Product Range
Are You Interested In Our Products & Services?
Send Your Requirements & Get Instant Free Quote